Klu Documentation
Welcome to the Klu documentation. This site includes resources for using the API and SDK, guides to common Klu tasks, and best practices for deploying Generative AI.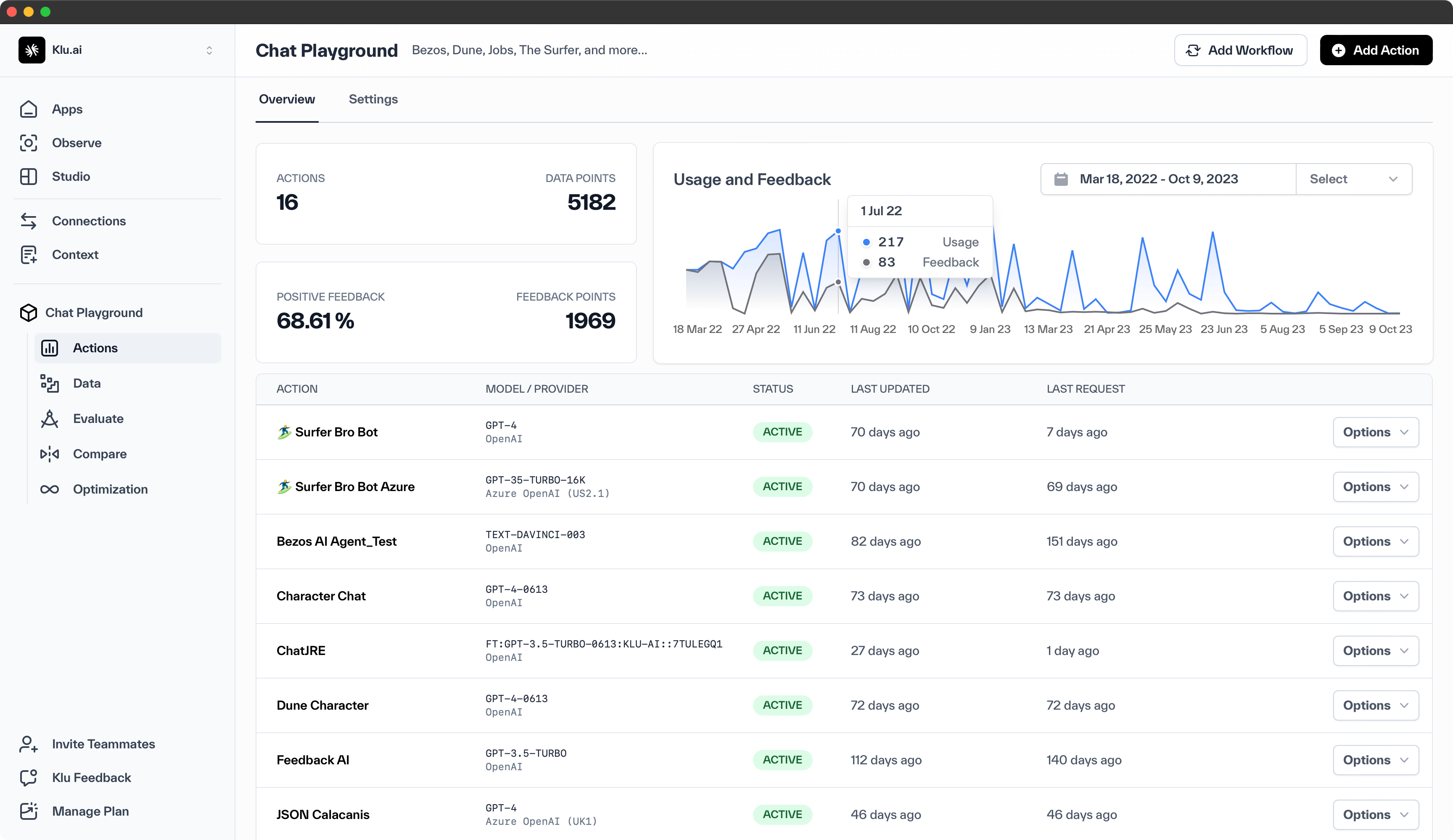 Klu.ai is an LLM App Platform that streamlines designing, deploying, and optimizing LLM-powered applications and features. Klu integrates with your preferred Large Language Models, incorporating data from varied sources, giving your applications unique context.
Klu accelerates building applications using language models like Anthropic Claude, Azure OpenAI, GPT-4, and over 15 other models, allowing rapid prompt/model experimentation, data gathering and user feedback, and model fine-tuning while cost-effectively optimizing performance. Ship prompt generations, chat experiences, workflows, and autonomous workers in minutes. Klu provides SDKs and an API-first approach for all capabilities to enable developer productivity.
Klu automatically provides abstractions for common LLM/GenAI use cases, including: LLM connectors, vector storage and retrieval, prompt templates, observability, and evaluation/testing tooling.
---
---